We were jumping last night - so many people came plus Amelia who was trying us out after being a Liberty devotee for ages. Here we all are:
Ann finished her first sock, using opal.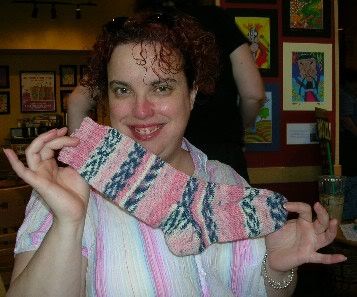 What I really love about the group is that you can just sit their and knit or you can learn loads of stuff off others. Last week Mary taught me a new way to sew together. This week Janes taught Ann kitchener stitch so she could finish the toe of her sock nicely.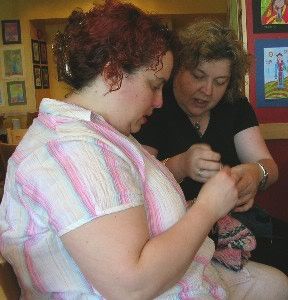 Fun for everyone!