I know what you're thinking - what the hell is an ATC? Is it some weird cash machine? Well
click here
and find out all about it and then join the associated swap. It's going to be fun!
Now let us get to sturdier matters. Let us speak of quilts and men. I've got some rather lovely photos which have mostly turned out reasonable and so this post should really be retitled 'quilt porn'.
Quilt Porn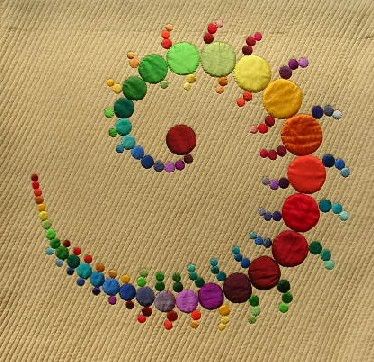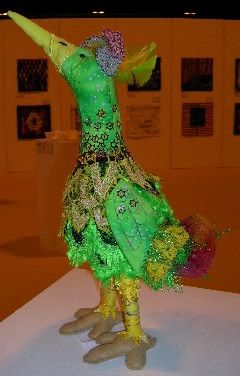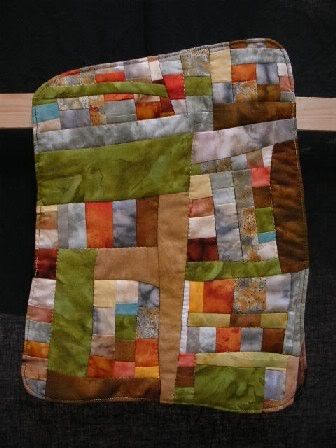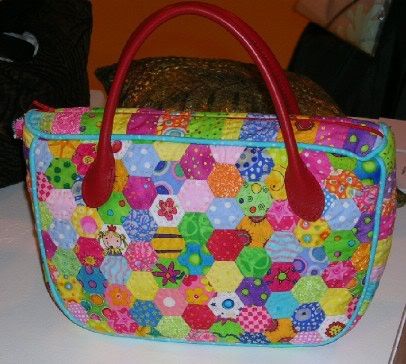 Isn't the handbag rather cute? They had a lovely range of handles on display that I am determined to take advantage of as soon as I create a bag worthy of some.
So what did I actually splurge on (while keeping to budget)? This rather nice collection of fat quarters: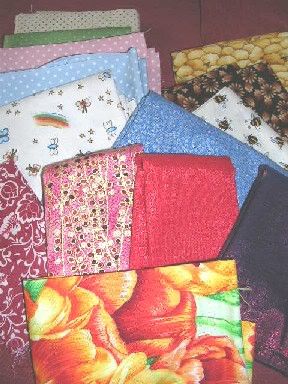 Some very cute charms: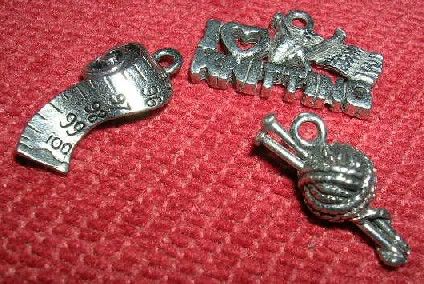 Some quite insane felt:
Plus a load of stuff designed to make life easier if slightly more cluttered.
I have sent off my stitch markers for the first swapbot swap I've joined. This is them: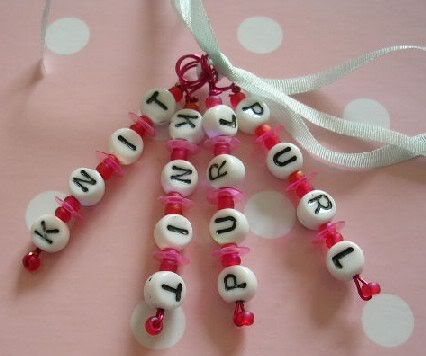 I had been saving the beads for ages to do these for me but then realised that half the time I lose them as soon as I make them and end up using a hairband so my recipient would be better off with them.
I've been doing the early waking thing - this morning at 3am with food poisoning but that's an exception - and one morning at 4am cast on a scarf modelled on Nickerjac's kits. I have collecting the motley bits for ages and this is it in close up: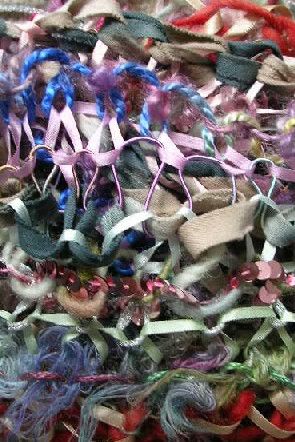 Here it is on:
I cast on 100 stitches on 15mm and used about 20 rows of different bits and pieces. It is super long and I really like it even though I can see that some of the rows don't quite work. It is astonishingly warm as well although I think there's only 3 rows of wool in it. People not wanting to end up with a weird version should hot foot it to Woolly Workshop to buy one of Nic's kits as she really is a goodess when it comes to colour (and many other things of course!). Actually i can't see them there at the mo but hop over to
her blog
and maybe she'll sell you one direct.