I know I'm a week late but it's been a busy one so in every sense, better late than never. For those of you who have never visited the Alexandra Palace show I thought it might be nice to have a look at this, which is me walking through about a 1/10th of it.
I really did have a very lovely time and, a la Wormhead, was having trouble carrying everything on the way back at the end of the saturday. I got some really awesome things but my biggest splurge is yet to arrive - enough pukka shetland wool for the scoop neck fairisle in the most recent Vogue Knitting. Ooooooo. Anyway, from what I did get....
Hip knits silk and the new magazine on the block: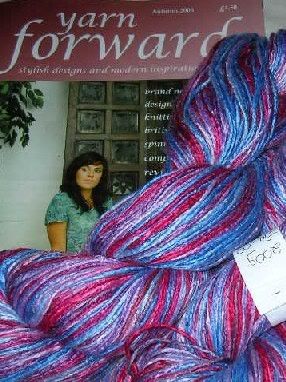 Fat quarters and beads and the like: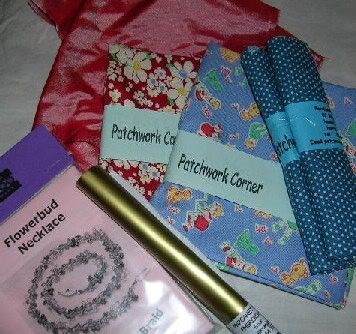 Handmade paper for an altered journal swap: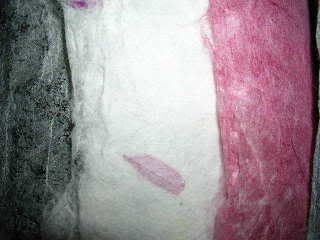 The cheap stuff - for a hard wearing trivial pursuits cushion and the variegated for the shawl on the fornt of the Vogue shawls book:
Lovely pure wool Twileys Whisper or something like that for either a boxy cardigan from knit1 or a jumper:
Wicked chocolate notebook with a mix of square, lined and blank paper inside plus the latest Interweave knits and a patchwork-how-to-book: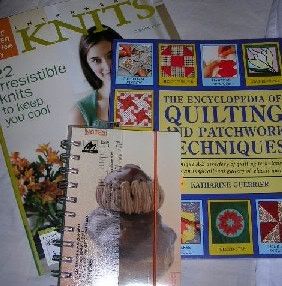 Patons washed haze (50p a ball!) for a cardi and the touch yarns merino for I don't know what but I loved the colours and it was 25% off: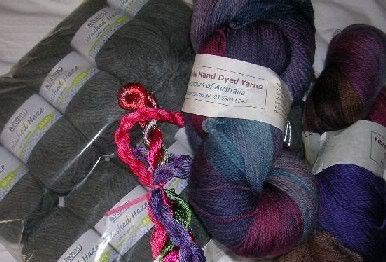 Lots of little things to play with - ribbons, non-slip feet for Pooch's next handknit socks, square sequins etc etc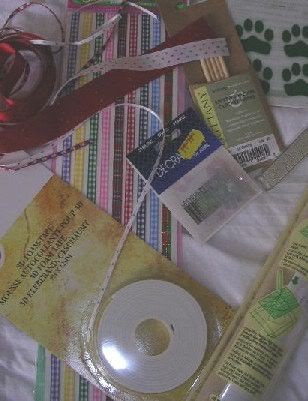 So what has this massive acquisition done to the yarn chest? Well, I had actually been very good before AP and during stashalong - I had a big clear out and sold a load on ebay. I also then took a huge bag of odd balls to NWKTog group and shared them out with the rest going to the charity shop. So despite having bought all this I can (just) close the war chest:
So with all that going on you'd have thought I'd be happy with my little lot and get down to some serious knitting right? No! What I did was get a cold and my mood slipped again and was quite down for a couple of days. I found myself not really in the mood for knitting so instead have been making ATCs for swaps. I rather liked these on the theme 'fall florals':
I have been feeling a bit better the last couple of days though and was even better once my end of the knitting magazine swap arrived. I got these two awesome magazines from the US:
I had never even heard of them and there were a couple of 'how have i lived without....' type items in each. Feast your eyes: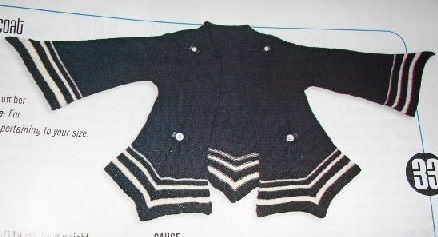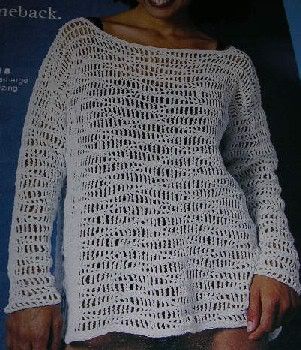 This last one is crochet and I thought I'd try it as a scarf first to see how it looks.
So there you have it. Actually you don't - I made the coolest bag in the world last night but I reckon that's enough photos for today!