So here it is, all blocked and just drying in the stonking heat here in london today. Actually, it isn't too bad at the moment, but it's set to make the tarmac melt or something equally daft later on.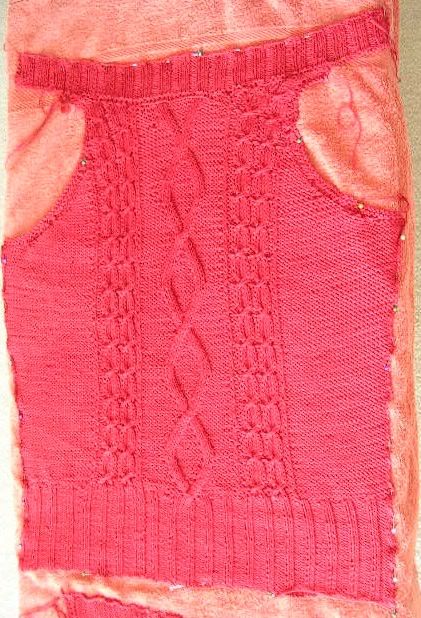 Front and back.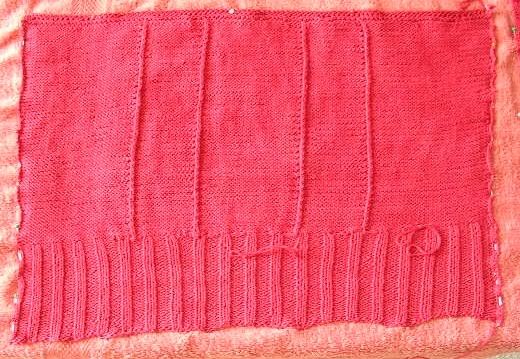 Have some concerns that the waist will be too tight. No point worrying about it just now though.
Have been thinking I'd really like to get more into designing things, like the loop-d-loop things. I've got two books on how to design knitwear so I really should nuckle down and try some stuff.