Everyone on UKHandKnitters has been really nice and so I am feeling better about my disaster now. Will try knitting it double as Claire suggested. Will be nice and warm! May all the Gods shine on comment leavers too!
I have two pics to show off after Pooch owned up to hiding the camera lead. The first is of my third attempt at drop spindling. The thing is, what do I do with it now? Might have a look at some felting pattern books.
The second is what lovely Pooch bought me for our anniversary, finally posted up here. He is really lovely, even though he expects me to get excited about Star wars but isn't excited about International Knitting in Public Day. (
http://worldwidekipday.blogspot.com/
)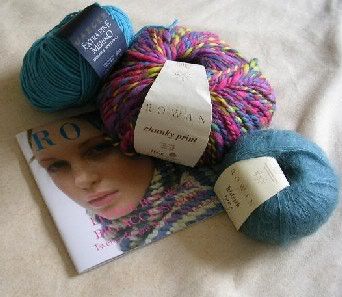 I am organising a picnic and a visit to Loop (the new Islington shop in London) on 11th June to be the London part of the celebration. Shoudl be dead exciting!