I'll narrow down the options for you - it's obviously not working.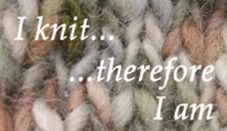 What do you make of this? Coming soon to a fridge magnet near you. Yes, I have spent my morning (or at least the last 30 mins) crafting my empire and not only am I stitchmaker extraordinaire I am diversifying into magnets and possibly postcards, depending on how I feel.
The other thing I was doing last night was making more of the little felt mascot things - but still no pics. Have started a cover for the mp3 player Pooch gave me so will have lots to show at the weekend. I was looking at the other japanese books the seller has on ebay and saw a couple of images of the inside pages. I am very tempted by the ones containing these pages.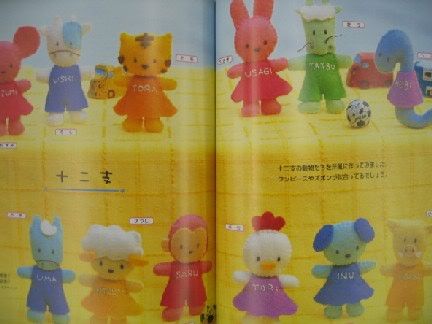 Pooch has been on form recently and following my purchase of a swazzle (many thanks Tracy for saving me the trouble of searching for one) he has got quite excited by the whole thing. Now referred to as "Pooch and Judy" he was a bit upset to find out he wouldn't actually be playing a major role in any of the proceedings although I did offer to let him do the carrying. He has started called me 'Professor' though which is very much in keeping with the thing. Yesterday I found some instructions for making felt puppets and will probably start them this weekend. My book tells me you really ought to have wooden ones - preferably handcarved willow. But I'm thinking that's more of a second-stage thing. Felt should be fine to start with.