Can't remember whether I've shown this beforer but this is what happened to the kaffe fassett v-neck that was never meant to be. Doesn't it just say cushion cover to you?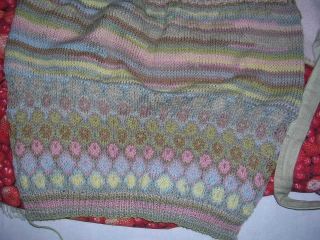 The red and yellow socks need washing so I'm not going to photograph smelly socks. But I have refound the camera as you might be able to tell. I have started another pair of socks though for darling Lou and here they are.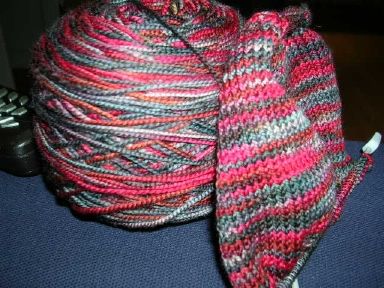 This is in 'foxy lady' by...yes, i know....cherry tree hill. I know I know but this is my last indulgence as long as the celestial merino turns out well.
Finally I've done a crochet motif. Oh yes. Out of the 'starting crochet' book I bought about 2 years ago. For some weird rason it has cropped itself in a circle which I guess works. It is slightly septagonal after I accidentally did 2dc where 1 would have done on each corner. It was the first pattern I'd ever followed in crochet so I was quite happy with the turnout.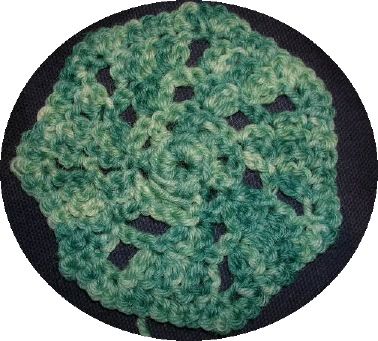 Wow, what a boring post. Sorry peeps.