First the good bit: Who says I can't cook? When it comes to puddings I am unrivalled. I got a sudden urge for meringues this evening and found some suitable eggs. They're in the oven as I type!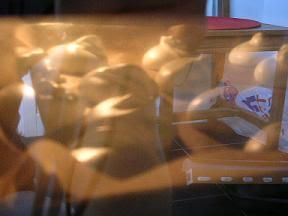 Now the bad news: I have got this far with the crochet cardi I wasn't going to start til I'd finished the hat.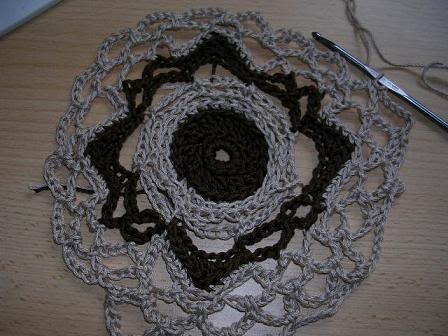 Thing is, it all started going wrong about round 4 and by this point I have 21 loops instead of 20. Peeps, I'm going to have to frog it. But, BUT it just goes to show. At least I know I can read a crochet pattern even if I'm not too good at the execution.