Well we did have a lovely time yesterday. Took a mound of cake and sweets to work today to stop me eating it all myself. I'm leaving photos until I've had a chance to send the link round the attendees but I did want to share this cake, which Julie made, and was wonderfully tasty as well as generally wonderful!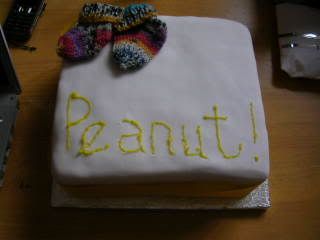 Then I feel these photos are so splendid I'll have to show off a bit. This was my present to Nic, and fling me sideways if the second photo isn't worthy of yarnstorm herself.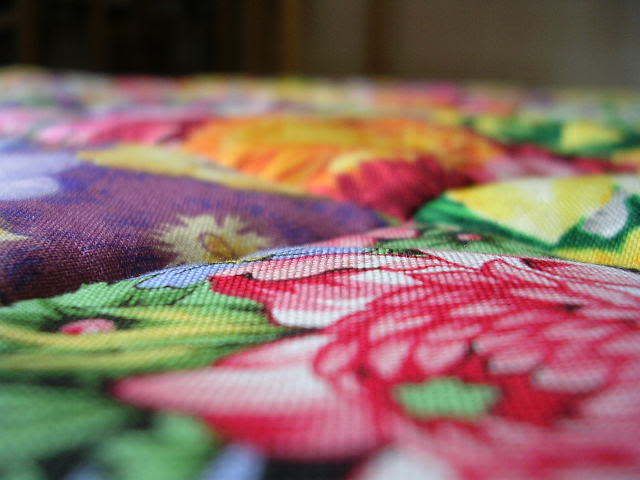 So here in rain central it is, um, raining. Can you believe it is July? I am getting married in a month (one month today in fact) and here we are trudging around in wellies. Actually wellies would go quite well with the dress but the shoes I've got already will be much better.
I was hoping to get a podcast out last weekend but paypal decided to cancel my payment to podbean and the whole site got suspended. I'm pleased to say it is all up and running again but it means it'll be a few more days before I get round to that. Now.... I'm off to trawl blogs to read about Woolfest.